Award-winning songwriter/composer Burt Bacharach is the man behind a wide array of hits, including "What the World Needs Now Is Love," "I Say a Little Prayer," "Raindrops Keep Fallin' on My Head," "Close to You" "Arthur's Theme" and "That's What Friends Are For."
Who Is Burt Bacharach?
Burt Bacharach was born on May 12, 1928, in Kansas City, Missouri. Starting in the 1950s, he found success as a songwriter, eventually working with Hal David to write a slew of hits for vocalist Dionne Warwick during the following decade. Known for creating tunes with gorgeous melodies, Bacharach wrote the popular Broadway musical Promises, Promises and worked on movie theme songs and scores, winning two Oscars for Butch Cassidy and the Sundance Kid. Bacharach has also received six Grammys and, as a huge pop chart presence, seen his songs remade and sampled across a variety of genres.
'Burt Bacharach Greatest Hits' Album
Bacharach released his Greatest Hits album in 1973, which includes the hits "I'll Never Fall in Love Again," "Close to You," and "Rain Drops Keep Falling on My Head."
Songs
Dionne Warwick Hits
Bacharach served as Marlene Dietrich's accompanist from 1958 to 1964, traveling with her on tour. The legendary actress and performer came to adore the burgeoning songwriter. Though the two had markedly different personas, Bacharach also began to work regularly with Hal David in the early 1960s. Around this time Bacharach heard backup singer Dionne Warwick perform with the soul group the Drifters. He was impressed by her talent and Warwick was soon interpreting many of the pair's songs.
Between 1962 and 1968, Warwick took a whopping 15 Bacharach/David songs into the Top 40. Their collaborations included "Don't Make Me Over," "Anyone Who Had a Heart," "Reach Out for Me," "I Say a Little Prayer" (later made famous as well by Aretha Franklin), "Message to Michael," "Do You Know the Way to San Jose?," "You'll Never Get to Heaven," "Walk on By," "Trains and Boats and Planes" and "I'll Never Fall in Love Again."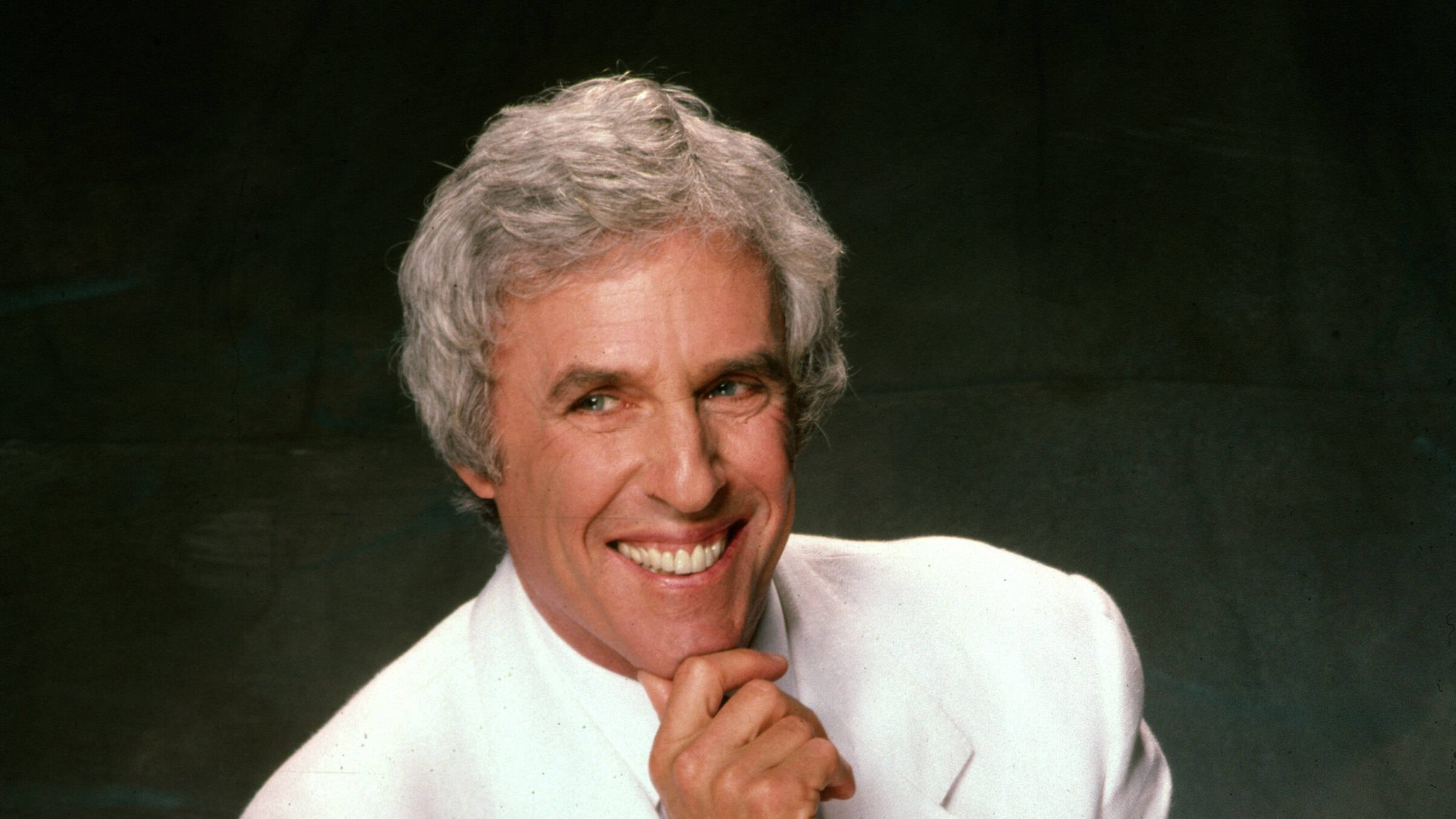 Oscar Wins
Bacharach and David next branched out into film, writing the theme songs for What's New Pussycat? (performed by Tom Jones, amidst five out-of-sync pianos) and Alfie (by Cilla Black and later Warwick), with both title tracks receiving Academy Award nominations. Bacharach and David received their third Oscar nod for the sultry "The Look of Love," as sung by Dusty Springfield for the cinematic spoof Casino Royale (1967).
Then in 1968, Bacharach received a Grammy for his instrumental arrangements on Alfie. The score for Butch Cassidy and the Sundance Kid (1969) earned Bacharach another Grammy as well as an Oscar. With David, Bacharach also won a second Oscar for the film's easygoing theme song "Raindrops Keep Fallin' on My Head," as performed by B.J. Thomas.
Broadway Success: 'Promises, Promises'
In addition to film work and hit songs, Bacharach and David wrote a 1968 musical: Promises, Promises, with the show's book written by Neil Simon. Based on the Oscar-winning Billy Wilder film The Apartment (1960), Promises, Promises starred Jerry Orbach and Jill O'Hara and became a long-running Broadway success nominated for eight Tonys, winning two. The related album also received a Grammy.
Helping to define what would become popularly labeled as "lite" music, Bacharach established an enduring sound known for its complex time signatures, lush textures and affable, tender charms. Melody lines seem to come alive and float in the songwriter's world, with the flugelhorn often appearing prominently. In 1968, Herb Alpert and the Tijuana Brass reached No. 1 on the U.S. charts with a song that arguably epitomized Bacharach's style — "This Guy's in Love With You." Then in 1970, the Carpenters had a U.S. chart-topper with another trademark Bacharach/David tune, "(They Long to Be) Close to You," the same year that the 5th Dimension reached No. 2 with the broken-heart song "One Less Bell to Answer." Along with his continued success as a songwriter, Bacharach released his own album, Burt Bacharach (1971), which sold well. He was inducted into the Songwriters Hall of Fame in 1972.
More No. 1 Hits and Awards: 1970s and Onward
Yet Bacharach's success dimmed significantly as the 1970s progressed. Following a disagreement about royalties for Lost Horizon, a 1973 science-fiction movie musical starring Peter Finch that bombed at the box office, Bacharach ended his partnership with David. He also backed out of producing a Warwick album, with litigation among various parties ensuing and relationships deeply frayed for years. Bacharach's album releases on Alpert's A&M label also didn't fare well.